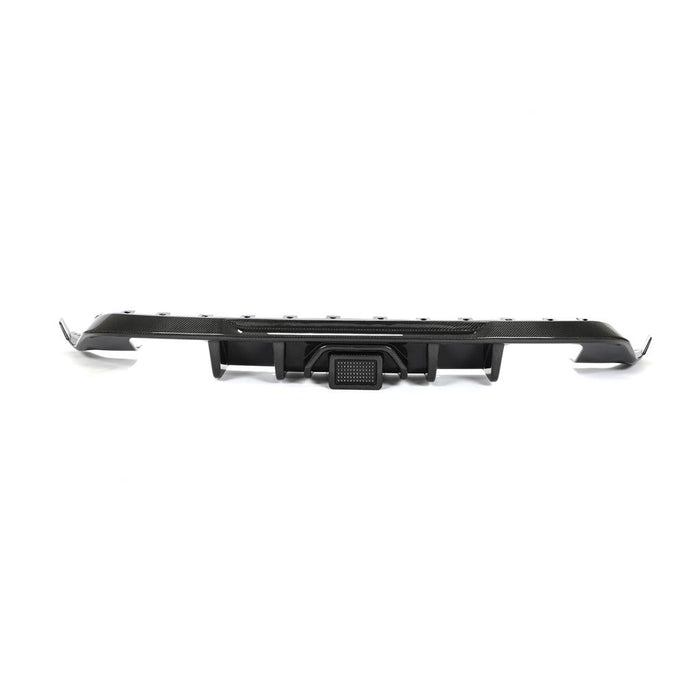 Volkswagen Golf R Carbon fibre F1 Rear bumper diffuser 2017-2019 LIMITED EDITION
LIMITED EDITION Volkswagen Golf R 7.5 Carbon Fibre F1 Rear bumper diffuser  - 2017-2019 Edition
Introducing the limited edition Volkswagen Golf MK7.5 Carbon Fibre F1 Diffuser, brought to you by CarbonizedUK and HeadturnersUK.
With only 150 units available worldwide, this is a truly exclusive aftermarket styling part that is sure to turn heads.
CarbonizedUK is well-known in the aftermarket styling parts market, and for this project, they teamed up with HeadturnersUK, the most respected car show and meet organizers in the UK. Together, they gathered feedback from the Golf MK7.5 R community to develop a product that would meet their needs and exceed their expectations.
Key specifications:
The result is a sleek and aggressive F1 diffuser that follows all OEM lines, with side spatz and an F1 LED light that adds a touch of sophistication & aggression to your vehicle.
What makes this limited edition truly special is its authenticity. Each diffuser is marked with an authentication marker and numbered from 1 to 150, guaranteeing its exclusivity. The Carbon Fibre F1 Diffuser is available in two finishes: 75 units in Carbon Fibre and 75 units in Gloss Black.
Upgrade your VW MK7.5 Golf R with the Carbon Fibre F1 Diffuser from CarbonizedUK and HeadturnersUK. With its unique design, perfect fit, and limited availability, this is an accessory that will make your vehicle stand out from the crowd. Don't miss your chance to own this exclusive aftermarket accessory!